THE THREE ITEMS YOU NEED TO ORGANISE YOUR LIFE.
If life has been feeling a bit overwhelming and you're looking to get things organised so that you can feel a bit more human, then this is a great place to start!
Your personal organisation plays a huge part on how overwhelmed you feel. So having these three things in place can drastically reduce your stress and help you become not only more organised, but also more productive.
1. Use a Monthly Calendar effectively
The backbone of your organisation and productivity begins with your monthly calendar. Having a birds-eye view of your available time for the month is critical in helping you see where you're likely to be overcommitted and where you have space in your schedule.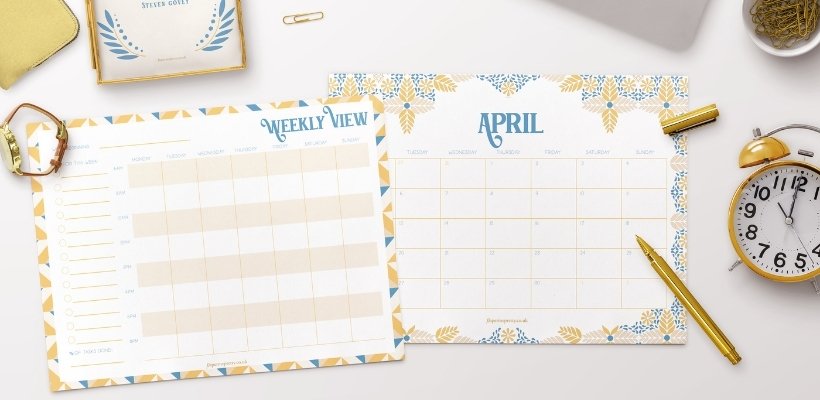 I like to use a monthly calendar to give myself a good overview of my time for the month. A weekly overview is useful, but it's not big enough to encompass any commitments lurking around the corner!
And I also prefer a paper monthly calendar because you can see at a glance the important activities and events in your diary as opposed to having a digital calendar that has multiple hidden appointments each day.
So, when you're looking to get organised, start with a monthly view of your available time.
First, make sure that your "hard" unmovable appointments and events are in your calendar. Then you can put in the other activities and tasks you tend to do on a regular basis.
It might be a good idea to highlight or colour code your flexible activities so you can better see where you might be able to create more time if needed.
Now, at a glance, you can see how each week of the month is looking. You can see where you might have time to have that coffee with your friend, or when would be good time to pop round and visit granny. You can also see where work and other activities are causing congestion and where you might need to "prune" your calendar by postponing or opting out of certain things.
It's important to give yourself enough breathing space during the week because you can never tell what your energy levels might be from one week to the next or what things might crop up requiring your time as you progress through the month.
Where possible, try to keep a couple days a week freer so that they can absorb those inevitable events that often appear out of nowhere!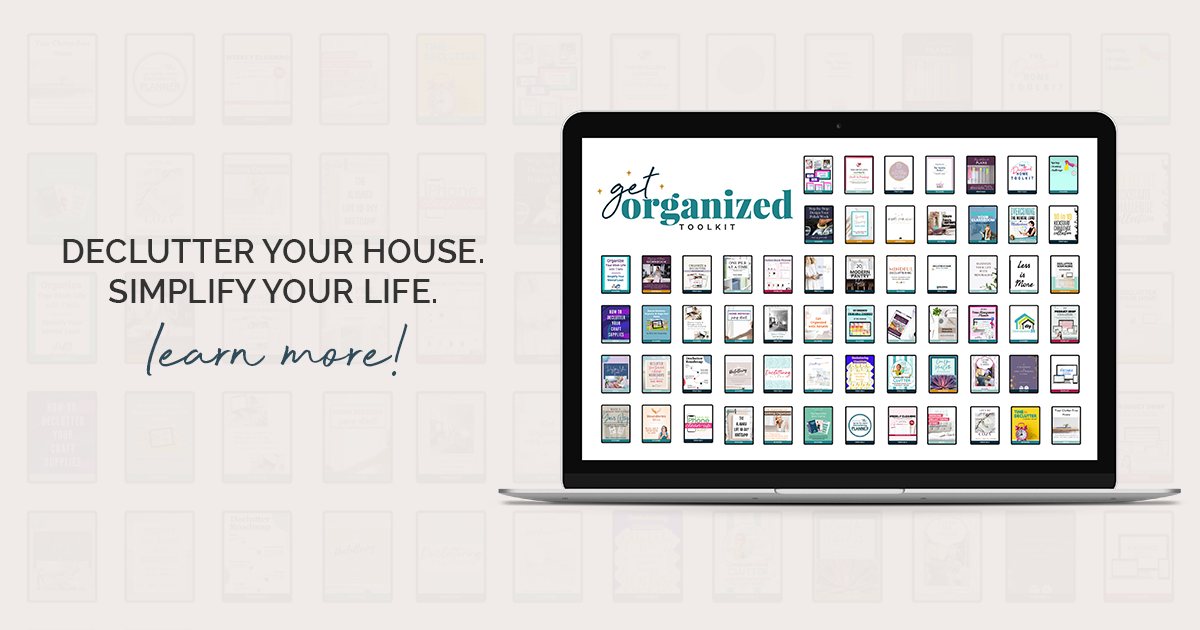 2. Get a more actionable roadmap with a Weekly View
Once you've got your monthly calendar outlined with all of your appointments and events, you'll want to drill down to a weekly overview of your week.
This type of view is more detailed than your monthly calendar because in it, you can block off periods of time for certain tasks and activities.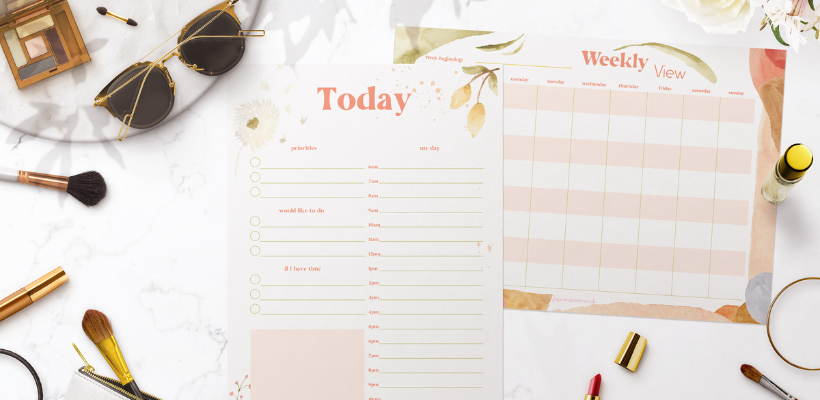 Like the monthly calendar, you'll start by entering your "hard" unmovable appointments and events.
Next, I like to have a look at my goals for the week and block off time to work on that before I put anything else in. If you need help setting goals, check out this post here.
After this, you might want to schedule when those other all important tasks need to happen - things like the household chores, errands or other tasks that help to keep your home, family or business running.
If you can, I highly recommend leaving a couple hours a day free. Consider this "buffer time" which will be so useful for absorbing those unforeseen events and tasks that come up. And also because we often underestimate how long tasks actually take!
If you have kids, you might want to make this buffer period at least 3 hours a day! ;)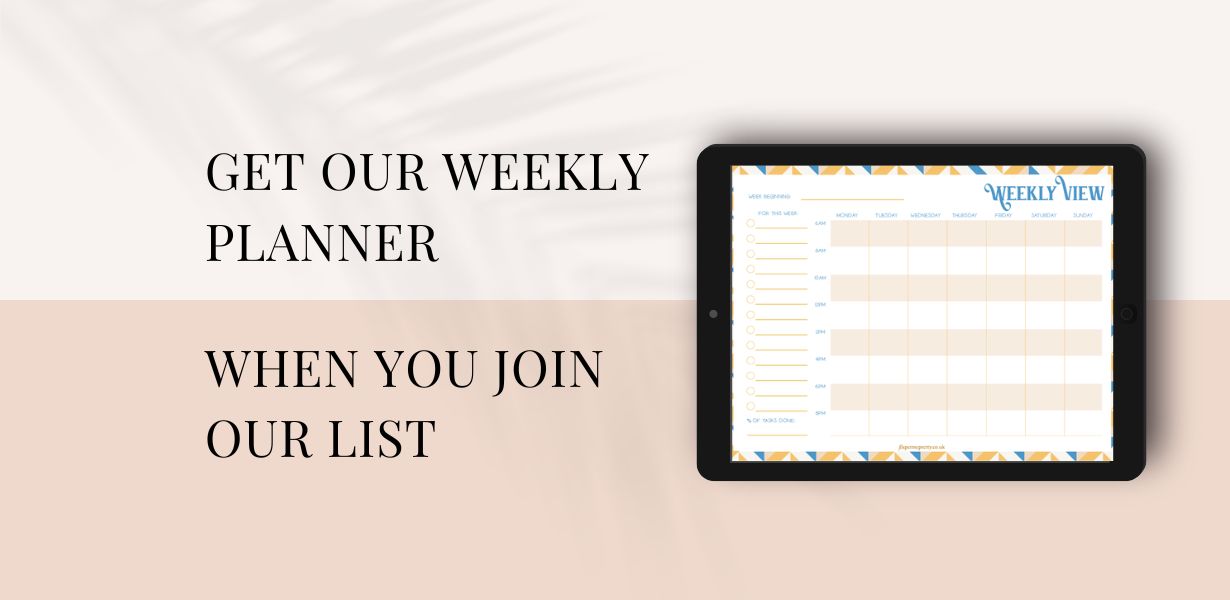 3. Boost your productivity using a Daily Planner
The daily planner is where the rubber meets the road, so to speak. It's where your calendar organisation actually becomes productivity in action. The daily planner is all about optimising your time and schedule to make the most out of your day.
This is not the same as scheduling the life out of every minute. It's about setting your expectations for your day and ensuring that you have time to get the things done that you need to.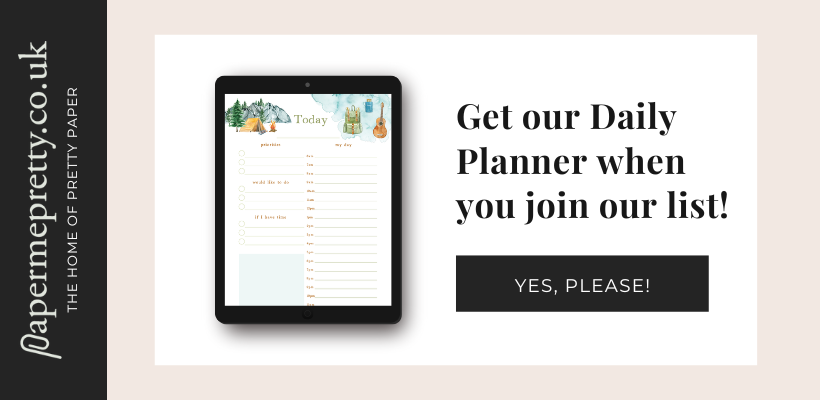 I love the Daily Planner inside our stationery membership because it has time periods. This is so important. A simple checklist of items for your day doesn't show you how long those tasks take to complete. And you can easily overwhelm yourself by giving yourself too many tasks to complete in the day.
That's why it's crucial to estimate how long your tasks will take and block off time for those tasks in your day.
Now at first, your estimations might stray far from the mark. But the more you estimate --> act --> review, the better you'll become at knowing how long certain tasks take.
So, if you've created a weekly time block as outline above, using your daily planner can be as simple as copying each day's plan into your daily schedule.
The benefit of using the Daily Planner is that it has a section which highlights your top three tasks for the day. This really helps you to stay focused on the tasks that need to get done that day.
It's easy to get distracted, and if you do, you can quickly come back to your daily plan and see what you should be getting on with.
If you haven't completed a weekly plan, and you're jumping straight to the daily plan, then like we did with our monthly calendar and weekly planner, we need to put in those "hard" unmovable appointments first.
Once those are in, I recommend making a note of the top tasks that you want to get done for the day.
Productivity Tip: make one of your top 3 a goal task!
Once you've done that, then you can block off time to work on your top tasks before entering other events and tasks for your day.
You might find that once you've blocked off time for your top three tasks, there isn't time for much else! Don't worry! If you get your top tasks done, you'll be having a hugely successful day!
And it might also help you to see why you've been feeling overwhelmed - you may have been trying to squeeze in too many things into your day!
I hope you've found these points helpful. And don't forget to grab our Monthly Calendar, Weekly Planner and Daily Planner if you haven't already done so!
Your personal organisation is the key to unlocking a more productive and less overwhelming life.

ELISA CALEB