IF YOU WANT TO BE MORE PRODUCTIVE, USING PAPER IS YOUR BEST BET.
Do you find you're always getting distracted by the smallest thing? If so, you're not alone. Our attention spans have decreased a LOT since the smart phone became a must-have. But don't despair, because there is hope!
Training our brains to stay focused will take a bit of time - especially if you're someone who spends a lot of time on your phone. But paper can help you stay focused. And in this post, I'll show you how.
Why you need to switch and start using paper more
If you're looking to unleash your most productive self, you'll need to ditch your phone. Ouch! I said it. But it's true.
Phones and digital devices are one of the biggest causes of distraction in our modern age. That's how they were designed! They were built with the intention of keeping you on the device as much as possible. So it's no surprise that the creators of our smart phones put so much effort into making our devices scream "pick me up!" all day long.
But you and I both know that it's a nightmare when it comes to trying to get some focused work done.
In fact, if you want to get really productive and stay in your zone of focus for as long as possible, you're going to have to go "old school" and start using paper more.
"If you want to get really productive, you're gonna have to go "old school" and start using paper more."

PAPER ME PRETTY
1. Say goodbye to distracting notifications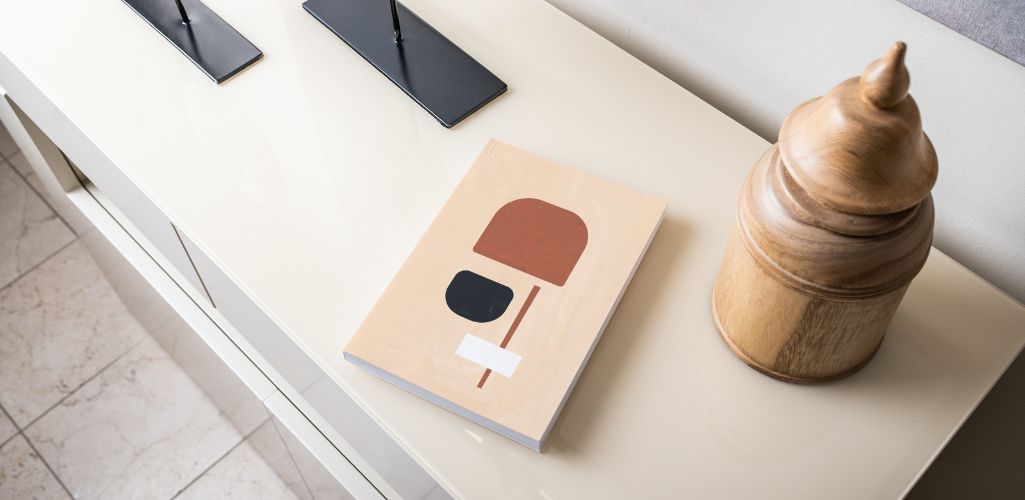 Our Estella Notebook.
The beauty about going "old school" and using paper is that paper doesn't "ping" you. There will be no random buzzing, dinging, or other distracting noises - allowing you to be free to just work in peace.
And yet, paper can still remind you of what you should be focused on. Text written in big, block letters telling you of your number one goal for the day can serve as a stark reminder to take action.
Or underlining or highlighting the task your currently working on can serve as a reminder to get down to work.
Similarly, it can be just as motivating to see tasks crossed off one by one as you make your way through your list.
This is simple, effective productivity - minus the distracting "pings!
2. Writing helps you to "get into the zone"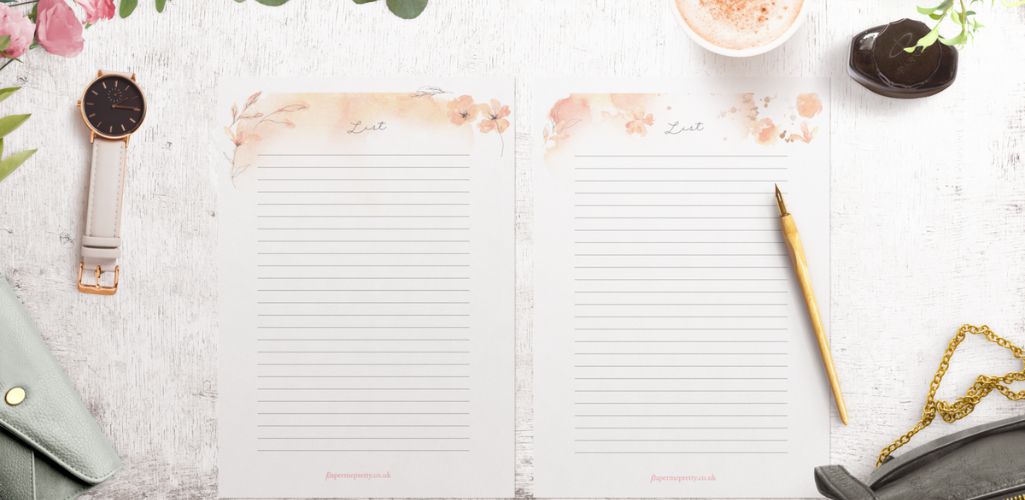 List pages inside our stationery club.
Another benefit of using paper more is that writing can help you get "into the zone". You know, that mysterious place where you lose all sense of time and hunger because you're so focused on the job at hand?
If you haven't experienced this a lot, it can be a bit tricky getting there the first time. In fact, a blank, empty sheet of paper can feel rather daunting and intimidating. But once that first sentence goes down, and there are no sidebar ads beckoning you to shop at Amazon, you'd be surprised at how quickly one sentence follows another!
And before you know it, you haven't given a thought to what's on sale at Amazon and you've filled half a page with the genius workings of your brain!
It's no secret that here at Paper Me Pretty, we're pretty crazy about paper because paper can help you stay focused. We love it! And we know it isn't going anywhere, so why not enjoy it in all it's prettiness! If you'd like to join our club and get beautiful stationery each month that you can download and print from home, then be sure to sign up here!
Each month, our members get over 25 stationery items from notepaper to calendars to lists - there's a lot in there! And we can't wait to welcome you to our pretty paper club!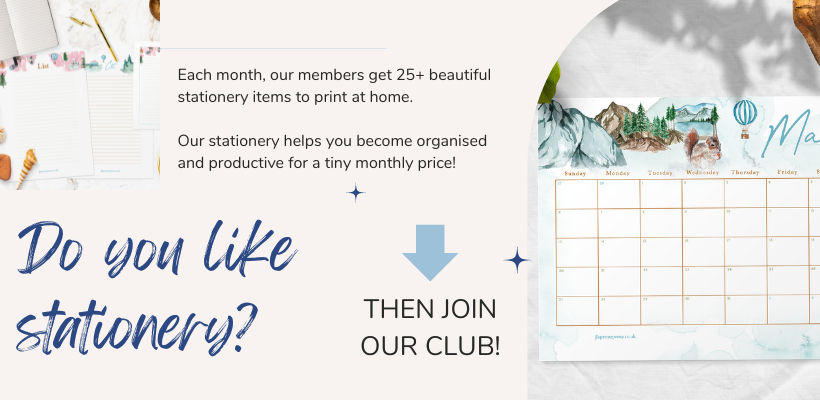 ---
Other posts you may like:
---