YOU CAN PLAN CHRISTMAS IN JUST ONE DAY. HERE'S HOW.
Planning Christmas doesn't actually take that long when you have a plan. And in today's post, we'll show you that it's completely possible to plan your Christmas in only one day. So, let's jump in!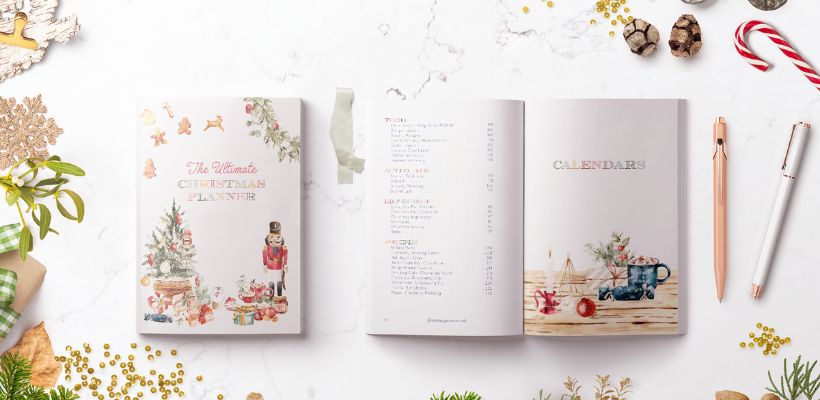 1. Use a blueprint
Christmas is the most magical time of the year, and it's no surprise that planning for it can be a daunting task. If you want to ensure you have the perfect Christmas, it's essential to have a blueprint to help guide your preparations. That's why we've created the Ultimate Christmas Planner - it takes all the guesswork out of knowing what to do and when.
Our plan has been road-tested and is designed to help you plan for Christmas in the most efficient way possible. The planner covers everything from budgeting and shopping to decorating and entertaining, so you won't miss a single step. I've spent years tweaking and adding to our planner and getting feedback from customers to turn it into what it is today - the ultimate blueprint for your perfect Christmas.
So don't stress about planning for Christmas - let our Ultimate Christmas Planner do the work for you! With our easy-to-follow system, you can rest assured that your Christmas will be unforgettable. Plus, you'll be able to enjoy the season to its fullest, without having to worry about missing any important details. Get ready to make this holiday season the best one yet!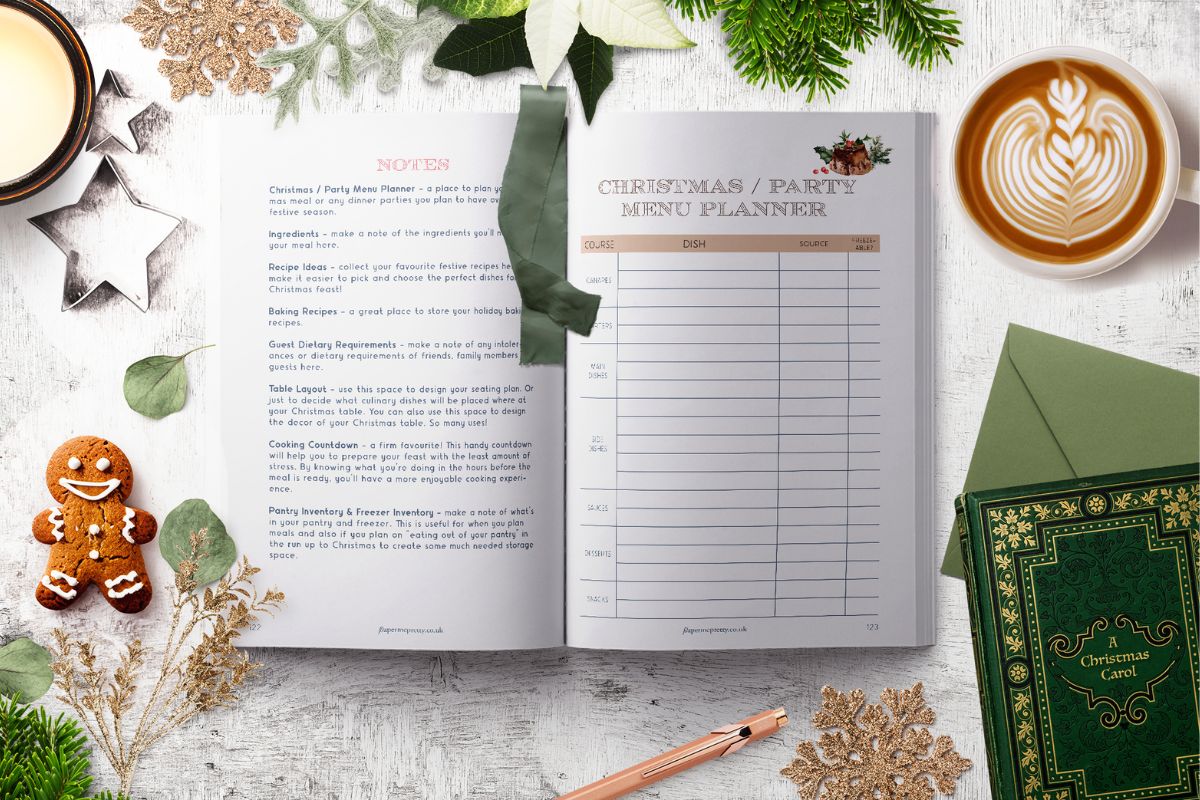 2. Set aside time for planning
Once you have your blueprint ready to go, you then need to set aside time for planning.
Wait! Hold up a second! I thought the Ultimate Christmas Planner did the planning for me?
Well, yes it does....and it doesn't. You see, Christmas in your house will probably look different to Christmas at mine. So although our Ultimate Christmas Planner gives you a great starting point for your Christmas preparations, you still have a little bit of work to do. But don't worry, it's not as bad as it sounds! Setting aside time to plan for Christmas is actually a great way to get into the holiday spirit.
Think about it this way: our Ultimate Christmas Planner is like a "fill in the blank" workbook. You just need to fill in the blanks! Choose the festive activities you want to do, pick out the holiday movies you want to watch whilst you curl up on the sofa with cinnamon hot chocolate and marshmallows. And generally, add in all of YOUR festive favourites!
It's time to get creative and make your Christmas your own! That's why you need to set aside a day for doing it. I recommend a weekend day where you might not have the pull of your usual weekday routines keeping you on your toes. But if you find that you actually have more breathing room during the weekdays because the kids are at school and the house is quieter, then make it a weekday! It just needs to be a period where you can sit down for a few hours undisturbed and take time to dream a little dream of Christmas! That way, when the big day comes, you'll know you've done everything you can to make it the most wonderful time of the year.
So, don't be afraid to take a break from the hustle and bustle of the season and set aside some time to plan for Christmas. With our Ultimate Christmas Planner, you can make sure your holiday is as merry and bright as you want it to be!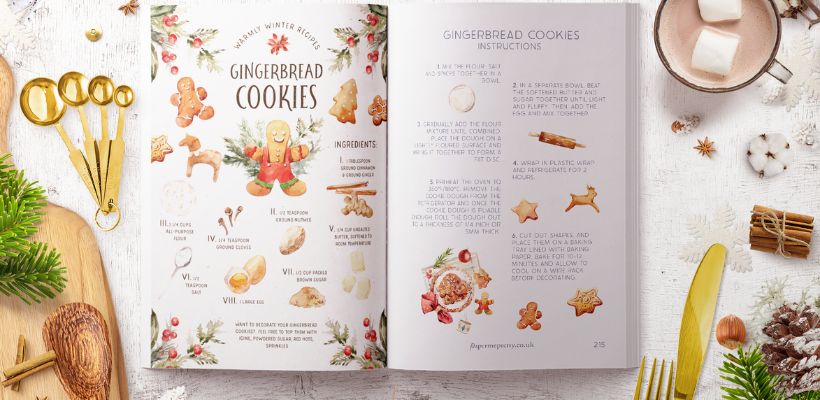 3. Have fun!
This last section is my favourite. Now is the time to let your creative juices flow and have some fun with your Christmas planning. I like to start by brewing a nice cup of Earl Grey tea and playing some festive music. This helps to set the mood and get me in the Christmas spirit. Then, I like to take out my Ultimate Christmas Planner and think about what a perfect Christmas might look like for my family and how we could really appreciate the gift of Jesus.
I make sure not to rush this step, as it's important to reflect on the meaning of Christmas for you and your household - whether that's appreciating all the little moments with family and friends or being more outward focused in your community. This is the time to consider all the details that can often be swept away by the commercialism of the season.
After that, I have some fun thinking about Christmas decor, hosting a party, or deciding on what new festive recipes I'd like to try. There's plenty of ways to enjoy the planning process. So, make sure to take the time to have some fun with your Christmas planning, and you'll be sure to have a perfect Christmas this year!
Check out our Ultimate Christmas Planner here: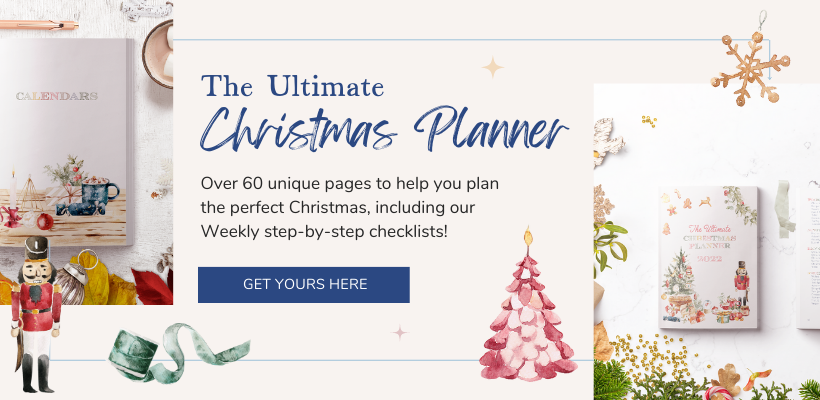 "Get ready to make this Christmas season the best one yet!"

PAPER ME PRETTY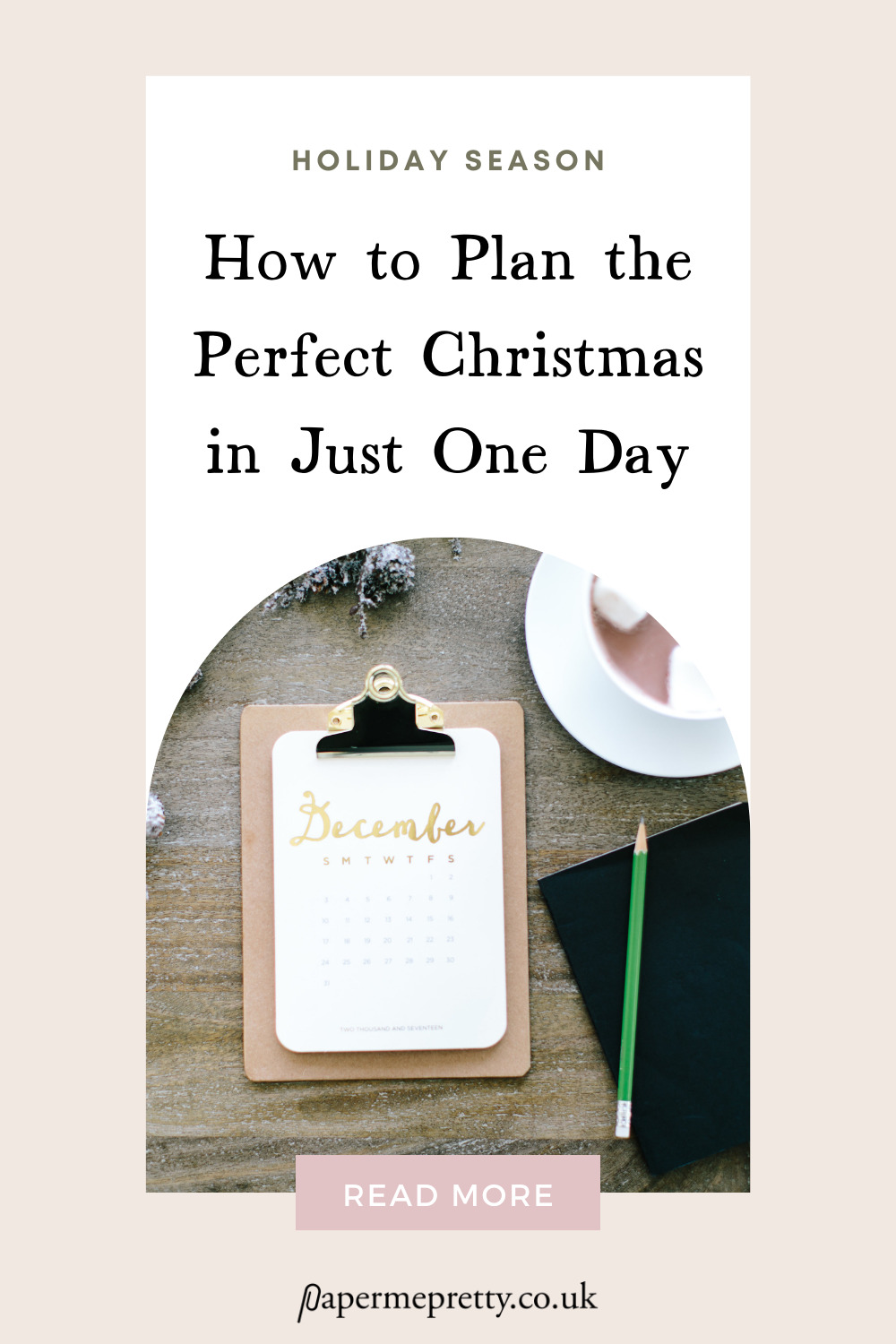 ---
Other posts you may like: