USE THIS CHRISTMAS PLANNER TO HANDLE THE HOLIDAYS WITHOUT OVERWHELM.
Does the thought of Christmas make you feel overwhelmed and stressed? Well, today I'll be showing you the ONLY Christmas planner you'll ever need to help you handle the holidays without overwhelm whilst staying on top of all your Christmas related tasks.
1. The #1 way to stop Christmas overwhelm (having a plan)
Christmas can be a stressful and overwhelming time. But it doesn't have to be.
If you want to have a less stressful Christmas, you'll need to have a system for being prepared for all the tasks that come with Christmas. And there are a lot of tasks that come with getting ready for Christmas!
Over the years, I've created so many lists to help me prepare for the huge Christmas celebration I would have with my rather large extended family.
And because my extended family is so big, I discovered that I needed to start preparing for Christmas very early to avoid feeling overwhelmed.
The lists that I've created over the years have now been curated and included inside The Ultimate Christmas Planner. I've broken my lists down over 14 weeks, but I know customers who have used the lists over a shorter space of time.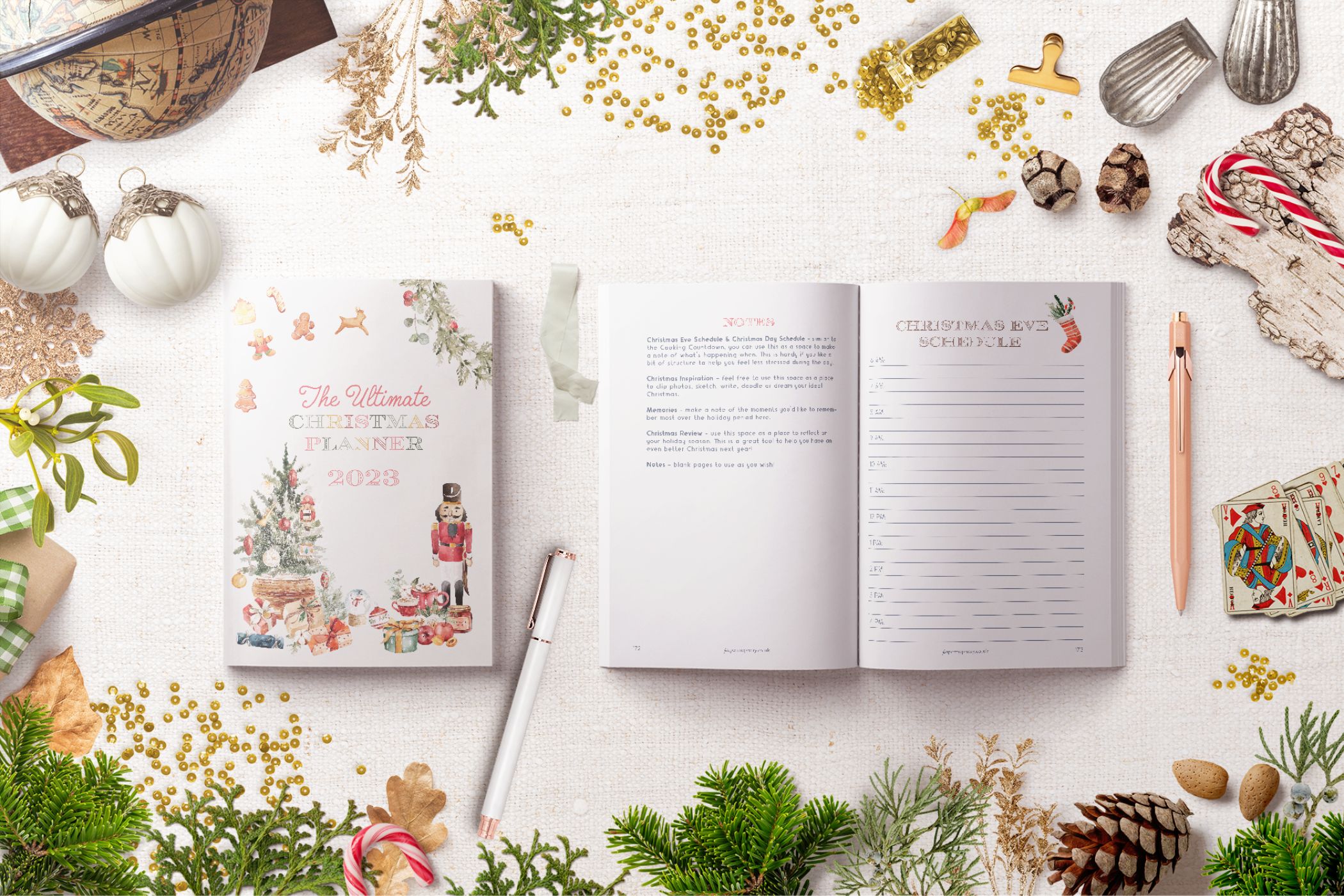 Check out The Ultimate Christmas Planner here.
2. A place for all your Christmas related tasks
The Weekly Lists are the backbone of The Ultimate Christmas Planner, but they're still just a guide. You can use them however you want - or you can even make your own lists!
We've included blank Weekly Lists so that you can create your own. We know that everyone's life looks different. And there may be things you don't need or want to do in the run up to Christmas. As well as other tasks that might be unique to you and your family.
However you get ready for the holidays, we've got a place for you to record all your Christmas related tasks. Whether it's buying presents, writing cards, decorating, or planning family activities.
The Ultimate Christmas Planner has over 60 unique pages to help you prepare for your best Christmas celebration ever!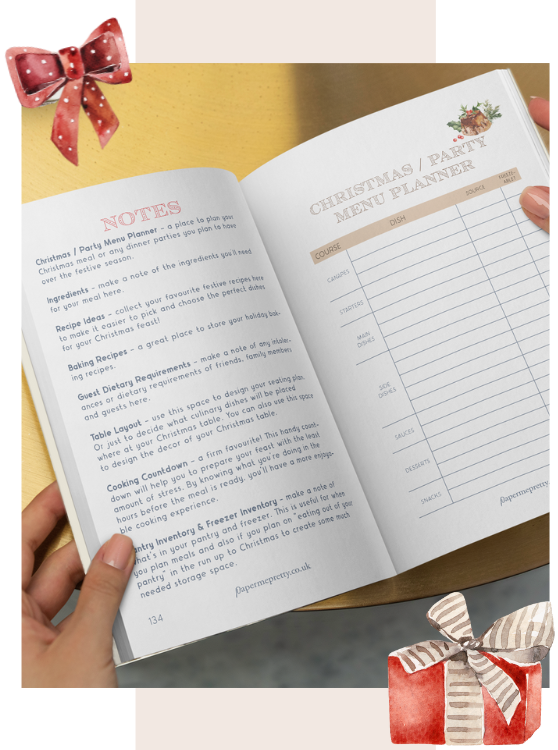 3. It's a handy size to keep in your handbag too!
One of the things I LOVE about our most recent update to The Ultimate Christmas Planner, is that we have now made our physical version of the planner small enough to fit inside your handbag! It's roughly the size of an A5 notebook.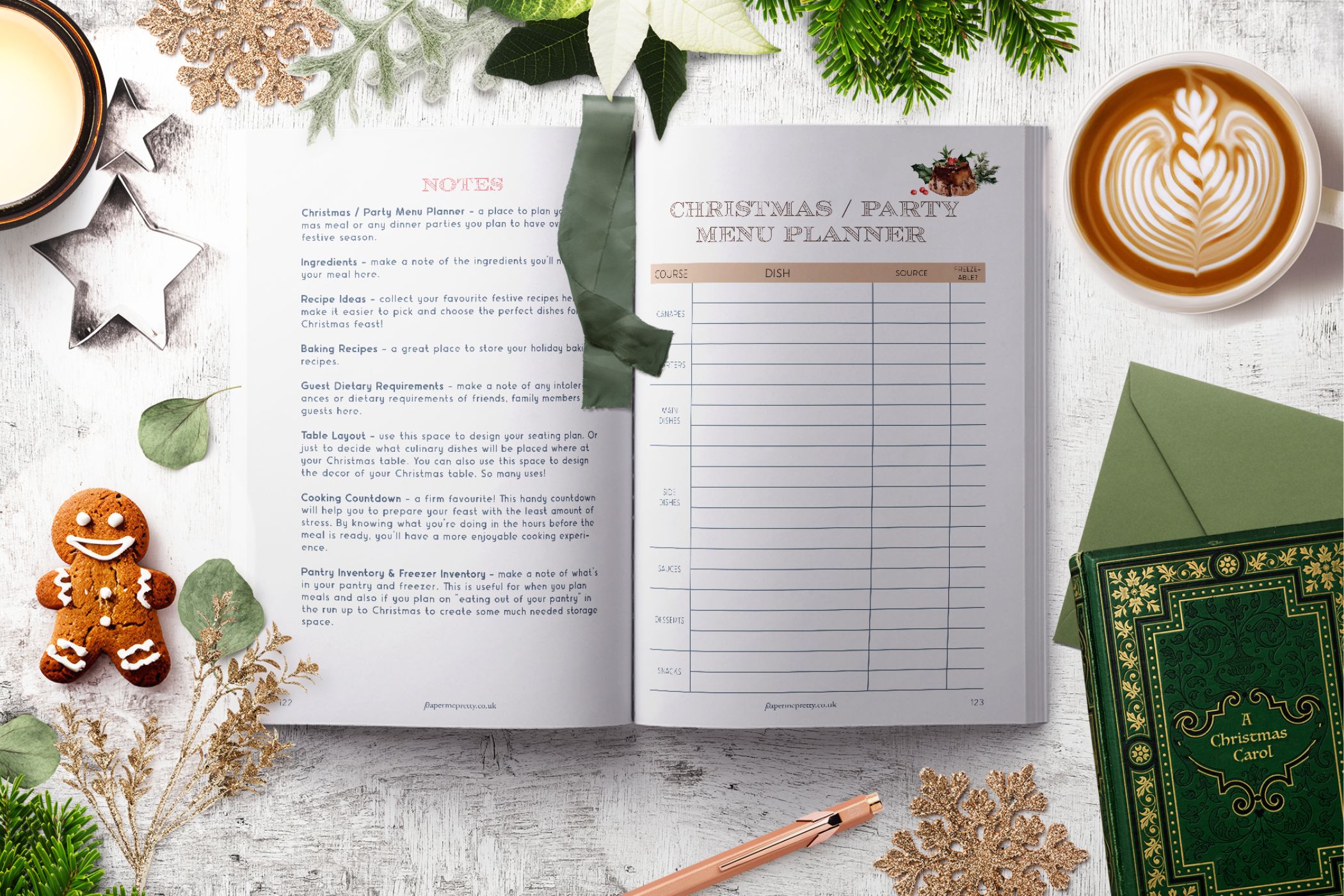 This is so helpful for you to be able to take it around with you when you go shopping. And it makes it so much easier for you to stash away from prying eyes who might want to see what's on Santa's list.
I really love the physical version of the planner. But we also have the planner available as a digital download as well. This is a great option if you're someone who prefers to print out specific pages or use certain pages in your own binder or personal organiser.
So, if you're looking for a simpler (and prettier) way to prepare for Christmas, you'll want to check out The Ultimate Christmas Planner!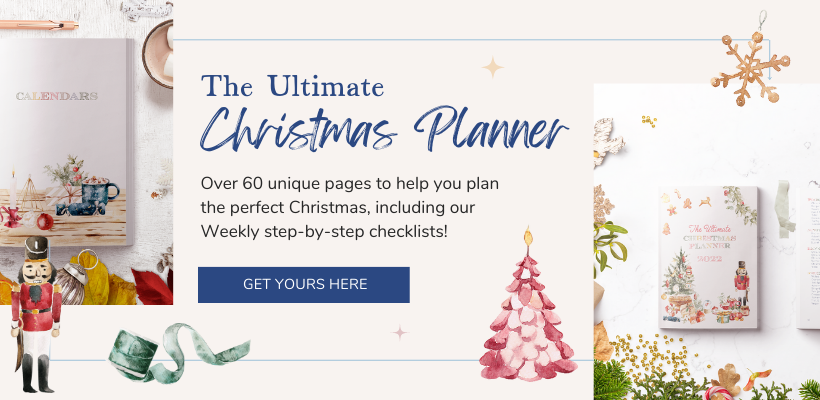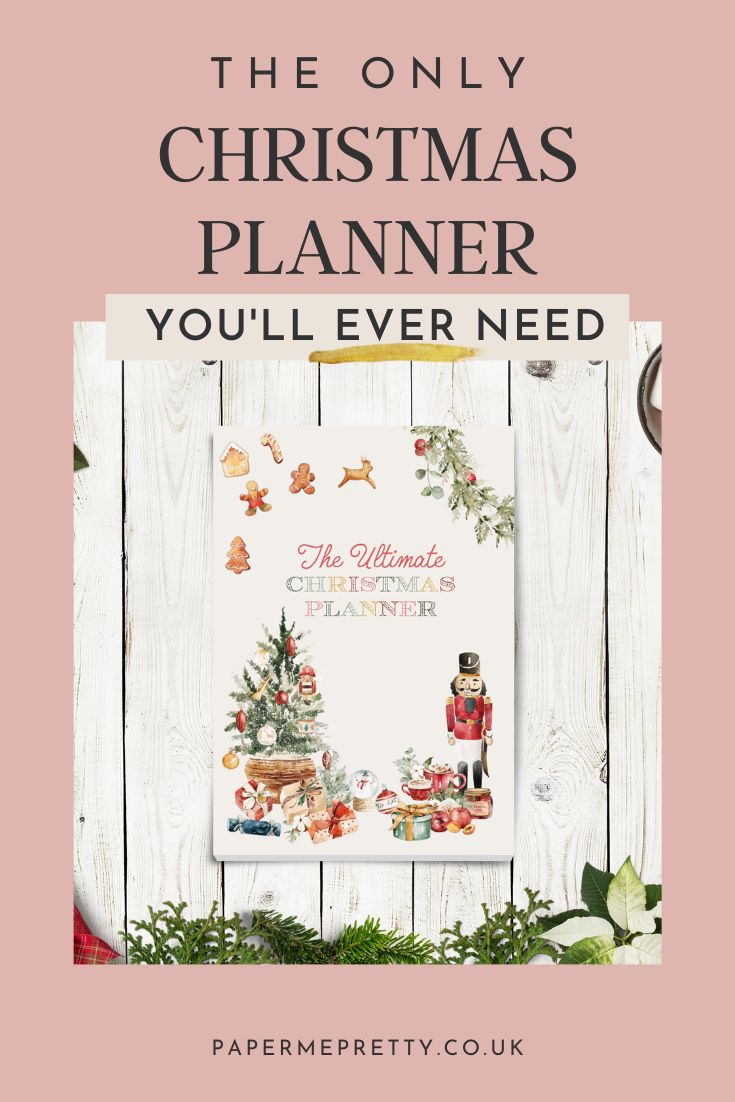 ---
Other posts you may like: